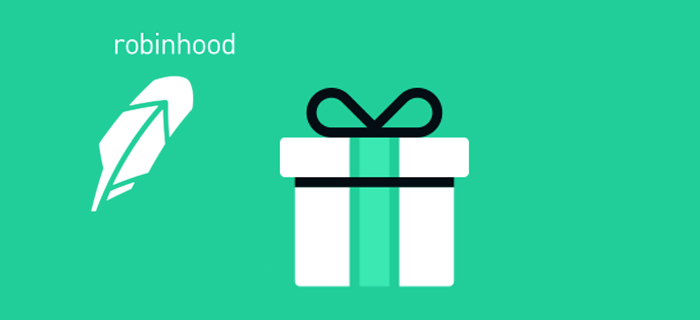 What is Robinhood and what does it offer?
As you may know, access to financial markets wasn't easy and intuitive until recently. Before, you usually needed a middleman or a platform that imposed its conditions upon you. The hard access to these financial services was even more limited by a minimum required deposit, often more than the average person could afford. Things have changed now and many platforms, such as Robinhood, offer promising user-friendliness, low minimum deposit, and access to many different assets.
Many online exchanges have tried this path, but not many have pushed it as far as Robinhood did. Robinhood states that it is on a mission to democratize finance for everyone, which it tries to do by lowering entry barriers to the minimum. Robinhood wants to achieve its vision by offering things such as the possibility to invest in the stock market with as low as $1, while completely removing trading fees other exchanges normally incur. This opens the door to investing in different financial markets for people with low budgets. Customers also beneficiate from instant deposits after creating a Robinhood account and using the Robinhood app.
What kind of gift cards are available with Robinhood?
Robinhood crypto gift cards are the latest addition to Robinhood's services. The idea behind them is simple yet effective. You pick one of the seven supported cryptocurrencies, such as Bitcoin or Doge, and then choose your personalized message and image to finally send your gift to someone you know, with no commission on the gift. It is hard to make the operation easier for both the sender and the receiver.
This is a great way to instruct your crypto-newbie friends and family, who always get confused when hearing the word "cryptocurrency". Robinhood's goal here is simple — it is democratizing crypto use by giving more opportunities for exposure, while making the first steps in this gigantic sea of knowledge more accessible.
Details on how the gift cards can be purchased and used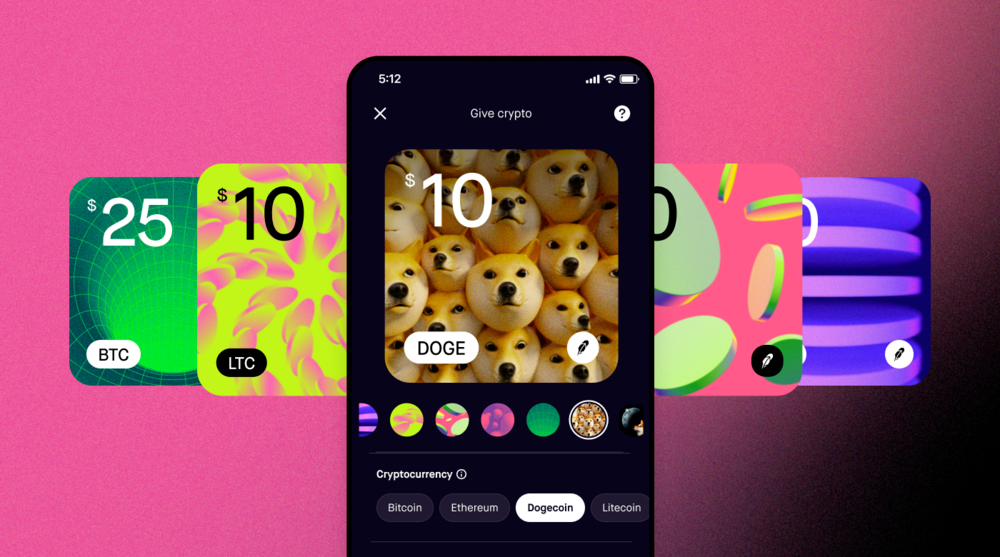 Robinhood got the idea to offer crypto gift cards after a study by a lending firm named BlockFi, which showed that many Americans would be willing to receive popular cryptocurrencies as a gift for Christmas, including BTC, ETH, or Doge. The study concluded before Christmas of 2021, and the crypto gift cards were available shortly after in December. Gifting crypto may appear easy for people who are already familiar with using the different tools required to buy, sell and transfer funds, but for others who have no experience in the domain, downloading a hot wallet, creating the wallet, and sending your address to the sender might seem too intimidating and complex for receiving a gift.
To make things simpler, you can head to your device's app store, download the Robinhood app and register for Robinhood Crypto using your full name and email address, if you haven't already. You now need to fund your account, which you can easily do with a bank transfer, which may take some time. But in case you are in a hurry, you can make a bank transfer to your brokerage account on the platform, which will instantly give you a maximum of $1000 thanks to Robinhood's Instant Deposit. You only have to ensure that the funds will still be available for at least the five coming business days, to avoid any funds reversal.
If you already have a Robinhood account with available funds, but cannot send them as a gift, make sure that your Robinhood Financial brokerage account has cash on it that isn't invested. You can now make your present unique by selecting a design, a cryptocurrency, a monetary donation (at least $1), and a personal message. You will then get a unique link that you can finally send straight to a friend or member of your family.
You can now monitor your gift to ensure that your gift is accepted within 14 days. If not, there won't be any fees, and the funds will be returned to you. The app allows you to check the status and will notify you five days before it expires, so that you may remind the receiver to claim it.
Can you own a Robinhood gift card?
It is undeniable that owning a reloadable gift card is a blessing, knowing that you don't have to carry money around or look for the closest ATM. The unfortunate news is that Robinhood currently does not offer the possibility to buy a gift card or top the account using other gift cards. Instead of proposing this service, the company allows you to get an Amazon gift card after completing a survey related to Robinhood's service.
The initiative behind allowing users to gift crypto to the people around them is partly due to the unavailability of Robinhood's gift cards, in addition to making the whole process easy for quick crypto exposure.
What can you do if you own a gift card?
You may want to use gift cards to fund your Robinhood account and start trading instead of buying things, but unfortunately Robinhood doesn't offer the possibility to use App Store gift cards, even though the Robinhood app is available on the store.
For the solution, you can sell your gift cards on different platforms for a bit smaller price than what the card has on the balance, and then use the money to directly fund your Robinhood account to either trade stocks or send gifts to your loved ones. If you are a crypto enthusiast, and relate to the idea that crypto isn't accessible enough, but still want the people around you to seize the opportunities cryptocurrencies have to offer, do not hesitate to gift them crypto with a funny message. Perhaps you'll open the doors for them. Just don't forget to remind them to do their own research!
Tommy Prat is a blockchain developer who is passionate about the technology's potential to revolutionize the world. He has been involved in several successful cryptocurrency projects, and he is excited to see how blockchain can be used to create trustless systems that improve transparency and efficiency. Tommy is also an avid martial artist, and he enjoys practicing Brazilian jiu-jitsu in his free time.